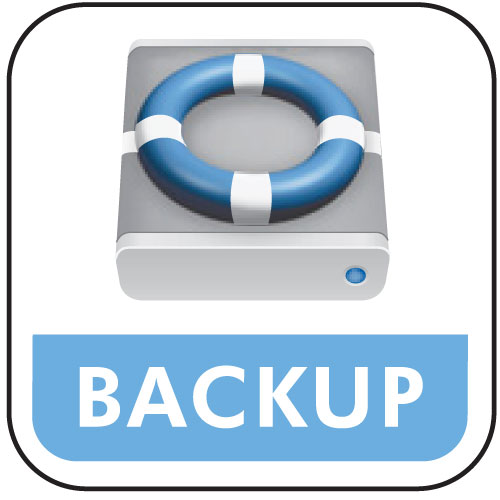 Backup websites is the Most Important do for Wap/webmaster,because We know that Every Website have many risk from virus,malware etc.So we must protected And don't forget to create backup so Your SEO always secured too.I also backup my Blog,Forumand other site because I must prepared if some of mysite Error or maybe Move to other Hosting.
..And it's STEP TO BACKUP WEBSITE From Control Panel Hosting.Every Hosting maybe different but it isn't Hard to do.
1.Just Login to your Cpanel Hosting,
and Klik Backups


2.If you found no available Backup,Choose Generate a New Backup


3.Backup success and View the Result or "REFRESH The page"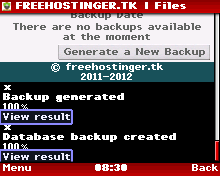 4.Make available to Download

5.Download The File


There are 2 Files that available to download.
u123xx.tar.gz is Your SCRIPT
u123xx.sql.gz is Your SQL
However,if your website error or may be Move to other Hosting,just Login to Your New Cpanel Hosting and click Import Website,Choose import Script or SQL Only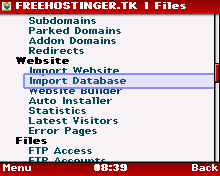 And Upload Your Backup File.That's simpleand Increase you SEO Score againts
.If you have problem to do that I will help you :).Thank's for Reading.
Posted:
18 Jun 2012
Author:
Cahboy
Views:
581
Comments:
25 comments
Categories:
wap webmaster
Tags:
backup website,cpanel hosting,pindah hosting,backup sql,backup script,import website,download backup,export,import
Share:
, , ,